A modern, spacious and multi-functional venue for weddings, parties, sports, social and corporate events.
This modern hall was opened in October 2005 and is suitable for every type of social event and many corporate events too.
Easily accessible from throughout the Midlands and Thames Valley, the quiet village-centre location is an attractive and convenient contrast to busy and congested town centre locations.
Guests will enjoy this fully accessible and comfortable building, providing an adaptable and versatile environment that can be tailored to every type of event. It is just a short walk from the celebrated village green and landmark windmill.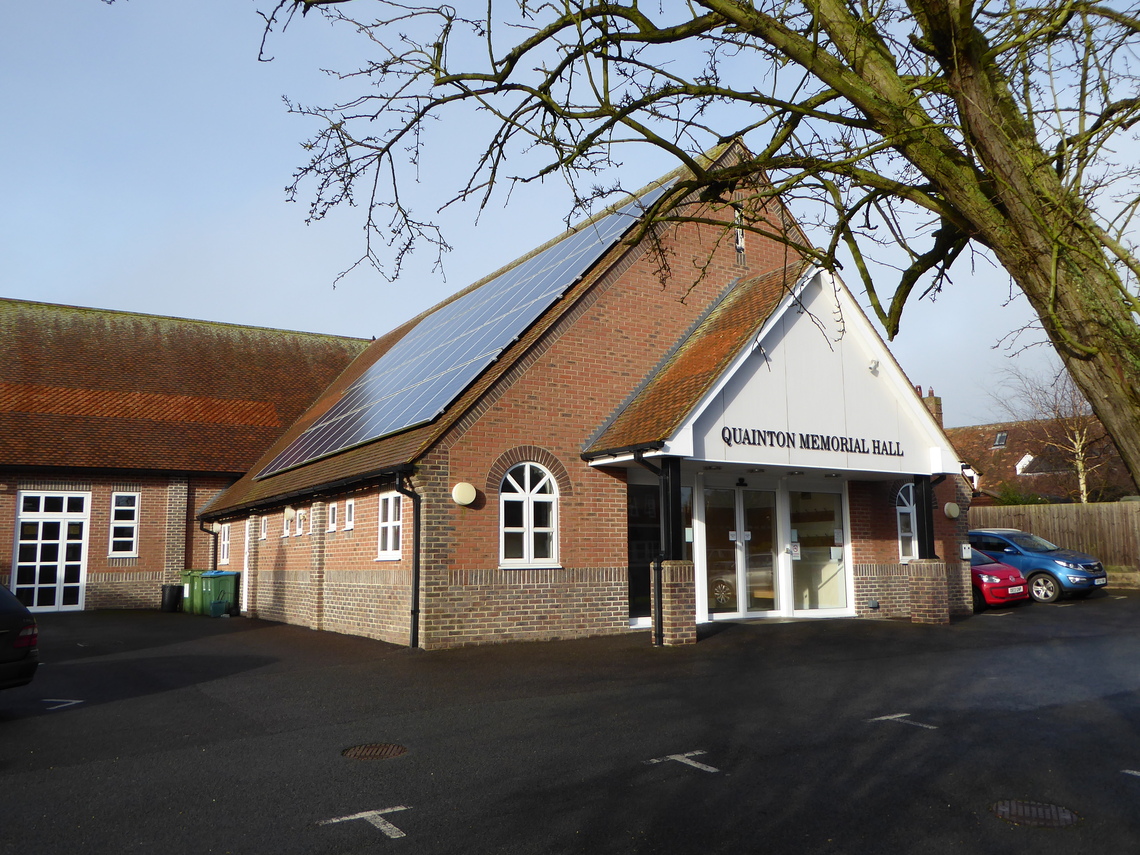 For general enquiries please call the booking clerk on 01296 655379, or e-mail us at quaintonmemorialhall@gmail.com
For bookings please see select 'How to book' from the top menu. Online booking is now available in addition to telephone and e-mail booking. The address for our online calendar is: booking.quaintonmh.co.uk
Information about hire charges can be found via the "Hiring Information" link in the top menu.
Large Weekend Events ONLY - in the case of emergencies (including public nuisance) please call 0770 485 1945. This number is available only while evening events are in progress at the hall.
For other enquiries, please contact the Chair of the Trustees on 01296 651886, mobile 07825001620
Visit us on Facebook: https://www.facebook.com/pages/Quainton-Memorial-Hall/423319584410443