The Main Hall measures 18m x 9 m and features a sprung Granwood (sealed wood) floor equally suitable for sports or social use. Acoustic panels were fitted in August 2017 and these improve the sound quality within the Hall.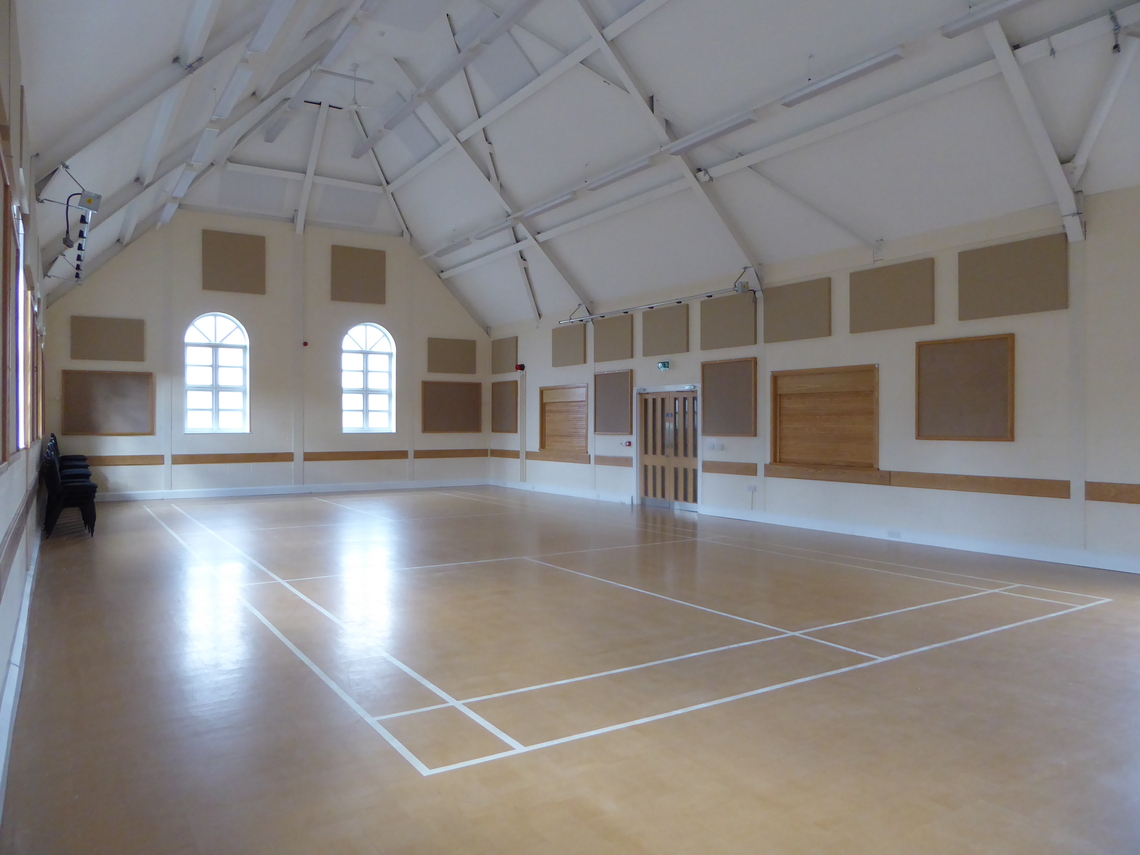 Tables & chairs
The Hall is equipped with a range of quality tables and chairs as follows :
24 half-round tables in beech which may be used standalone or joined together to form 12 circular tables. The circular tables, with a diameter of 150 cm, can seat up to 10 persons.
7 rectangular beech tables (length 160 cm, width 80 cm).
Both round and rectangular beech tables have lockable castors, making movement before, after or even during an event a simple matter.
120 black fabric cushioned chairs
50 yellow polypropylene chairs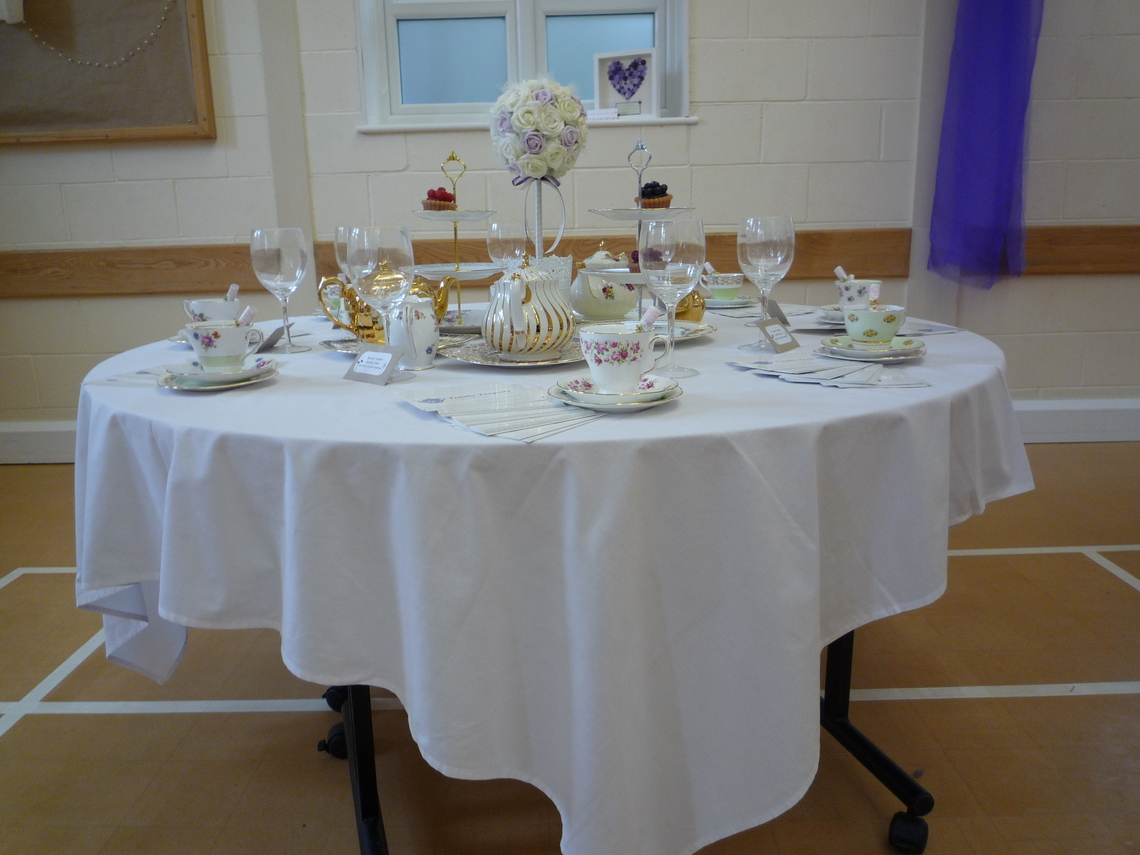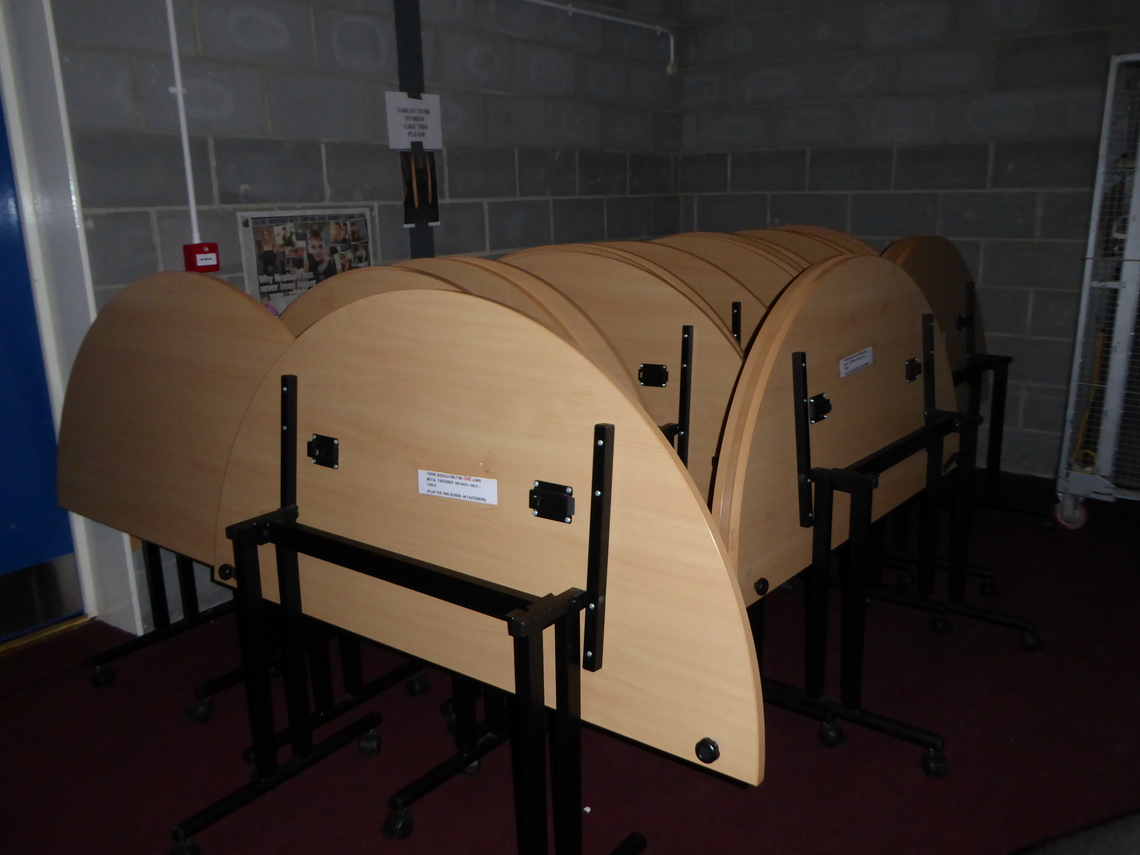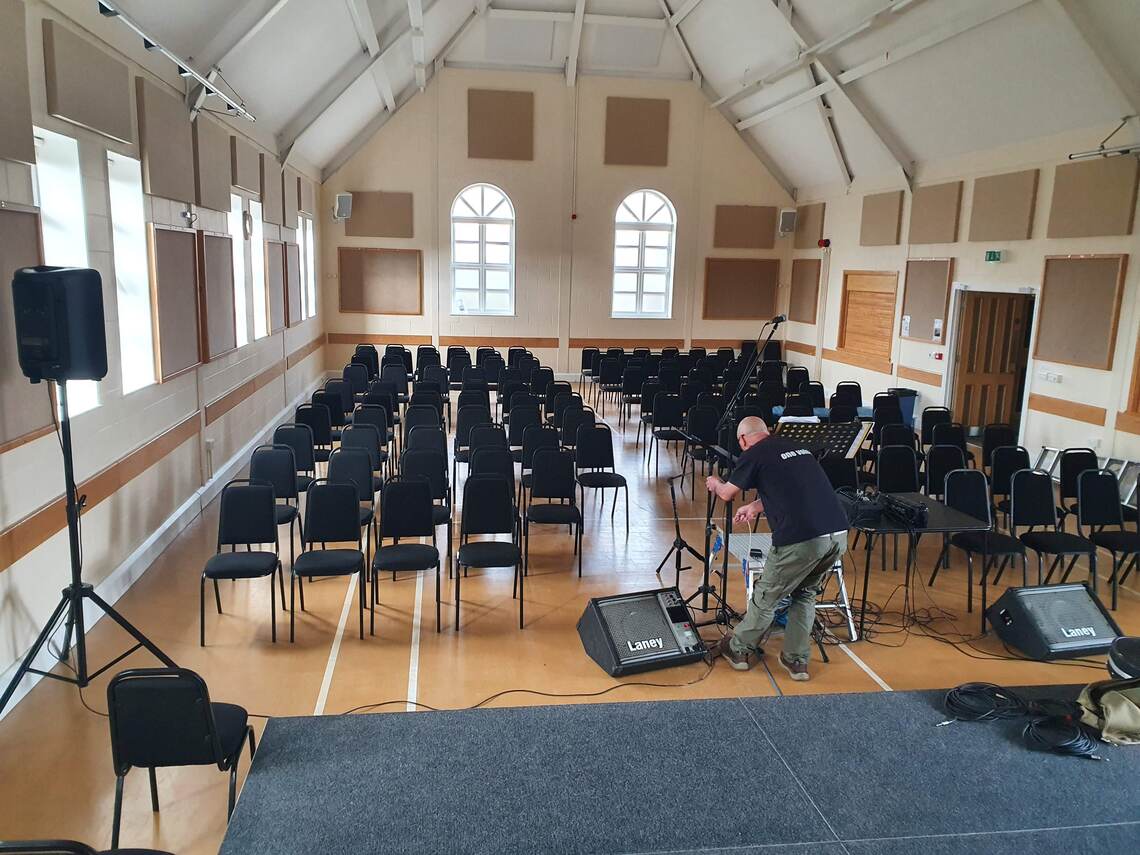 In addition the Hall has 15 wooden trestle tables (length 178cm, width 70 cm) and a further 10 heavy duty moulded plastic tables (length 178cm, width 70 cm), both of which can be used to supplement the main tables or to replace them for intensive functions like table top sales.
Further these plastic tables are available for external hire as are some 50 polypropylene chairs . The moulded plastic tables, while of catering quality, are lightweight and therefore are particularly easy to transport, indeed some of them fold in two lengthways.
Stage
Modular dual height staging is available for hire in the main hall.
There are 10 modules, each 2 m x 1 m, which can be set up in any part of the hall in any configuration that the user requires.
The staging can be constructed in two heights, approximately 30 cm and 50 cm. With the higher configuration stairs with safety rails are necessary. Two sets are available and these may be secured on any face of the staging.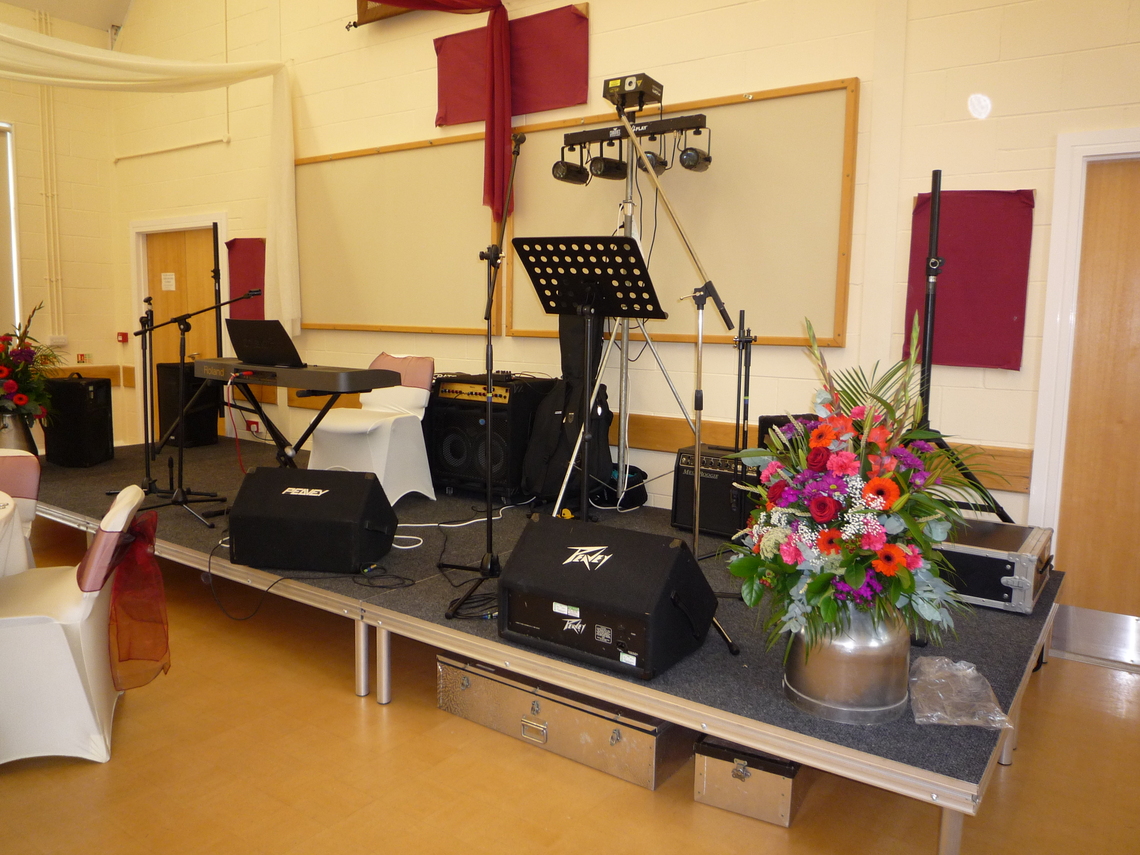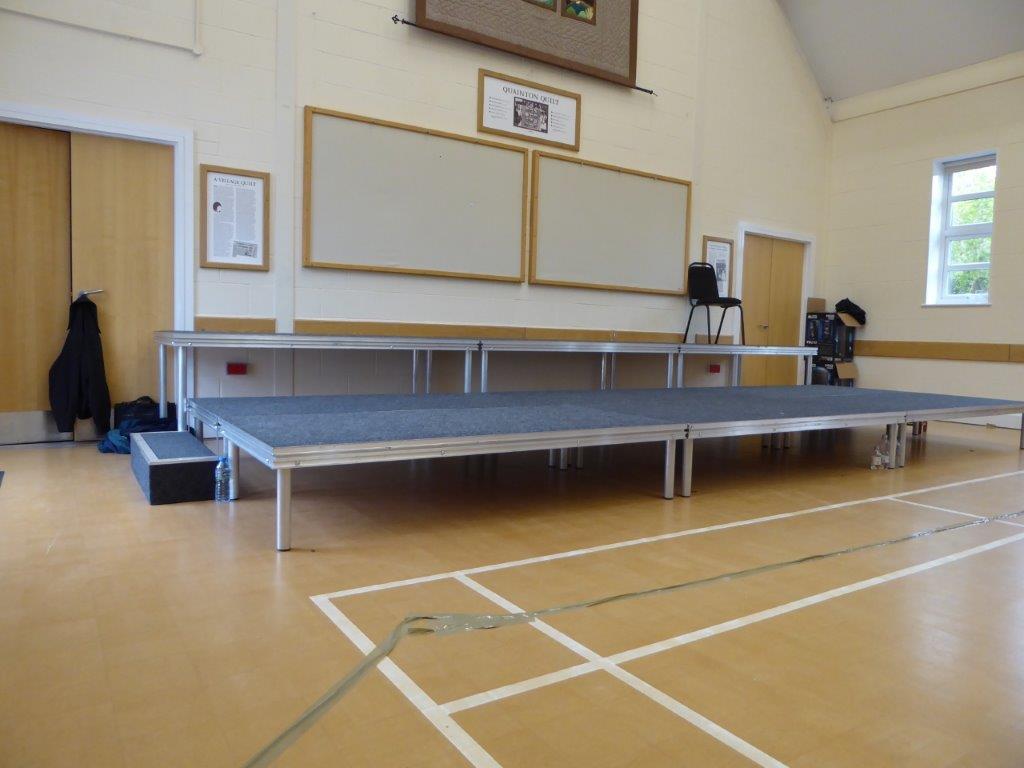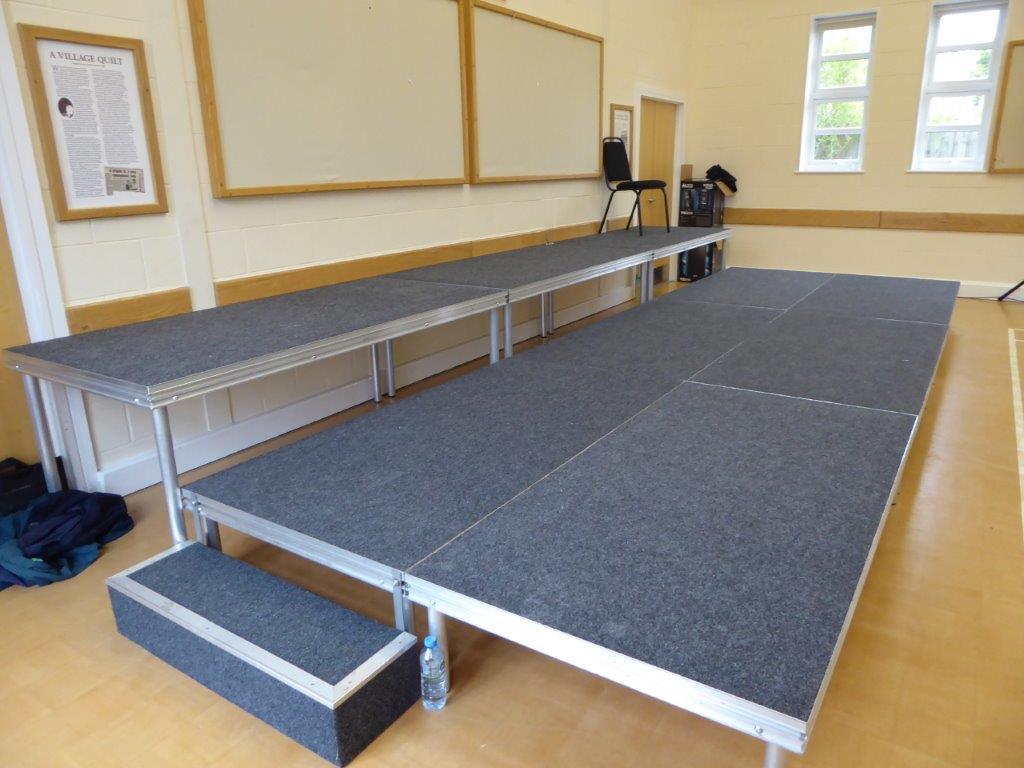 Noticeboards
The Main Hall features a number of 'noticeboards' around the surrounding walls. These are actually sound baffle boards but if treated gently (eg by the use of drawing pins or office staplers rather than staple guns) they may be used for displays and/or party decorations. In particular for weddings the boards are often covered, with fabric or paper, to coordinate with the happy day's colour scheme.
The boards have also been fitted at the top with small brackets which allow the simple fixing of eg balloons.
Please do not use sellotape or drawing pins on the Oak noticeboard surrounds.
The dimensions of the boards are
Front reception 190 x 73 cm
Corridor 165 x 73 cm
Main hall 110 x 110 cm 10 off (side walls)
110 x 140 cm 2 off (village centre end)
110 x 190 cm 2 off (store room end)