In 2000 in spite of regular maintenance the condition of the old hall on the site of the current hall had deteriorated to such an extent that further refurbishment was not economically viable. Rebuild was the only option. Public subscription played an important part in raising enough money for the project. The project was also supported by grants from numerous charities and a programme of fund raising events. Building work started in January 2005 and by October a new hall on the site of the original hall was ready for business.
A detailed history of the old hall and photos can be found under the next menu item 'The Old Hall'. Photos of many of the fund raising events can be viewed in the 10th Anniversary Presentation (see menu on the left).

The new Hall was officially opened by Lady Prideaux at a dedication ceremony on 3 December 2005.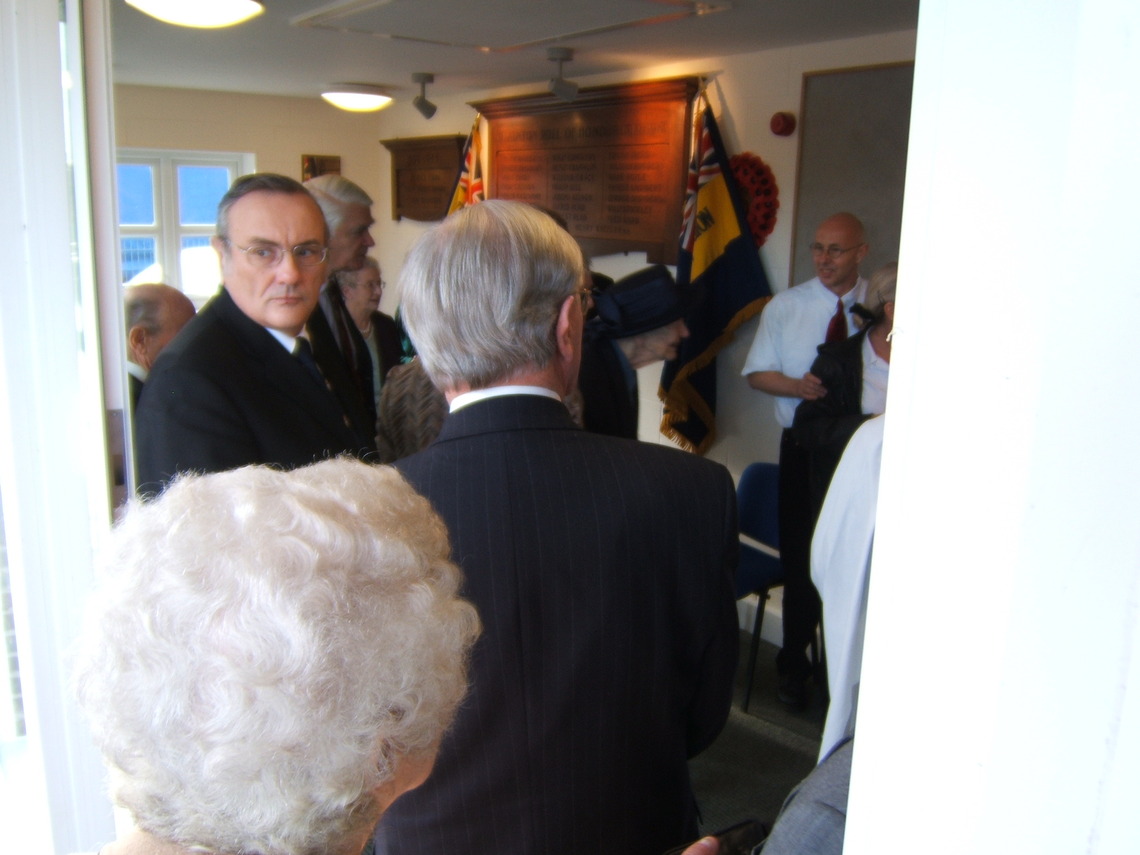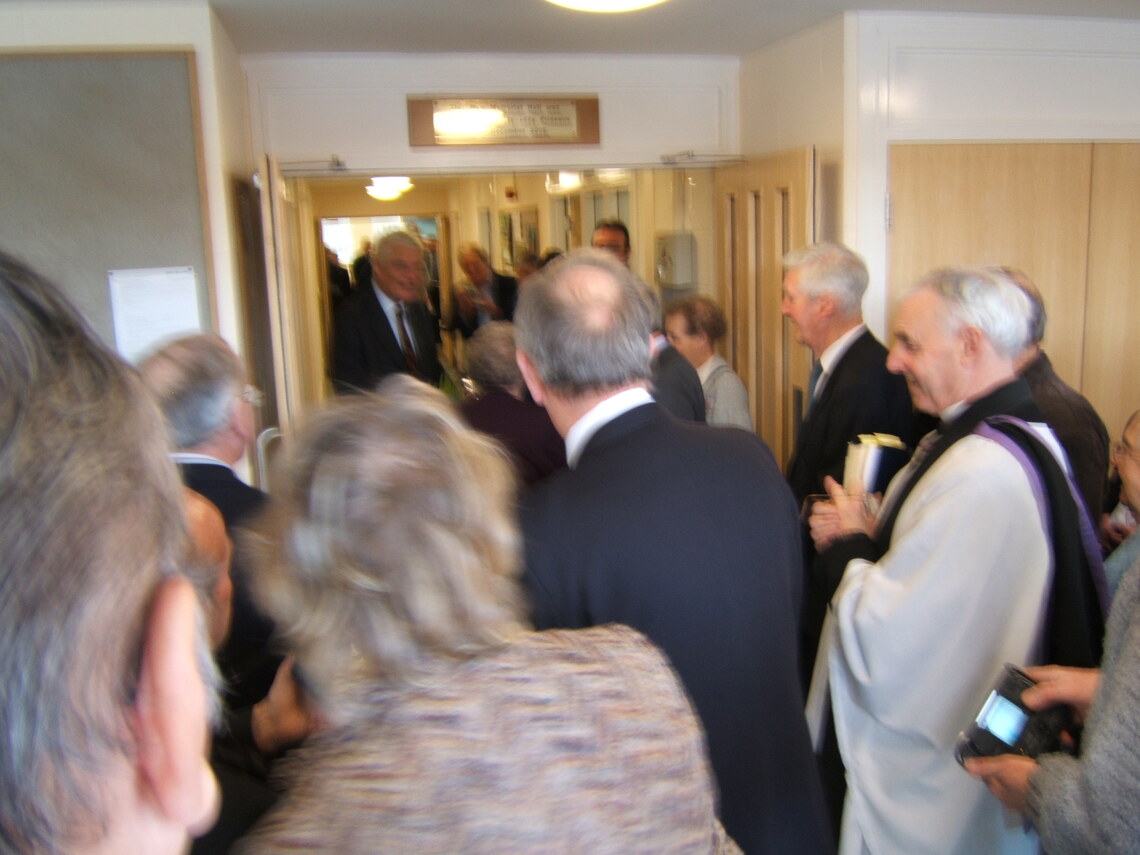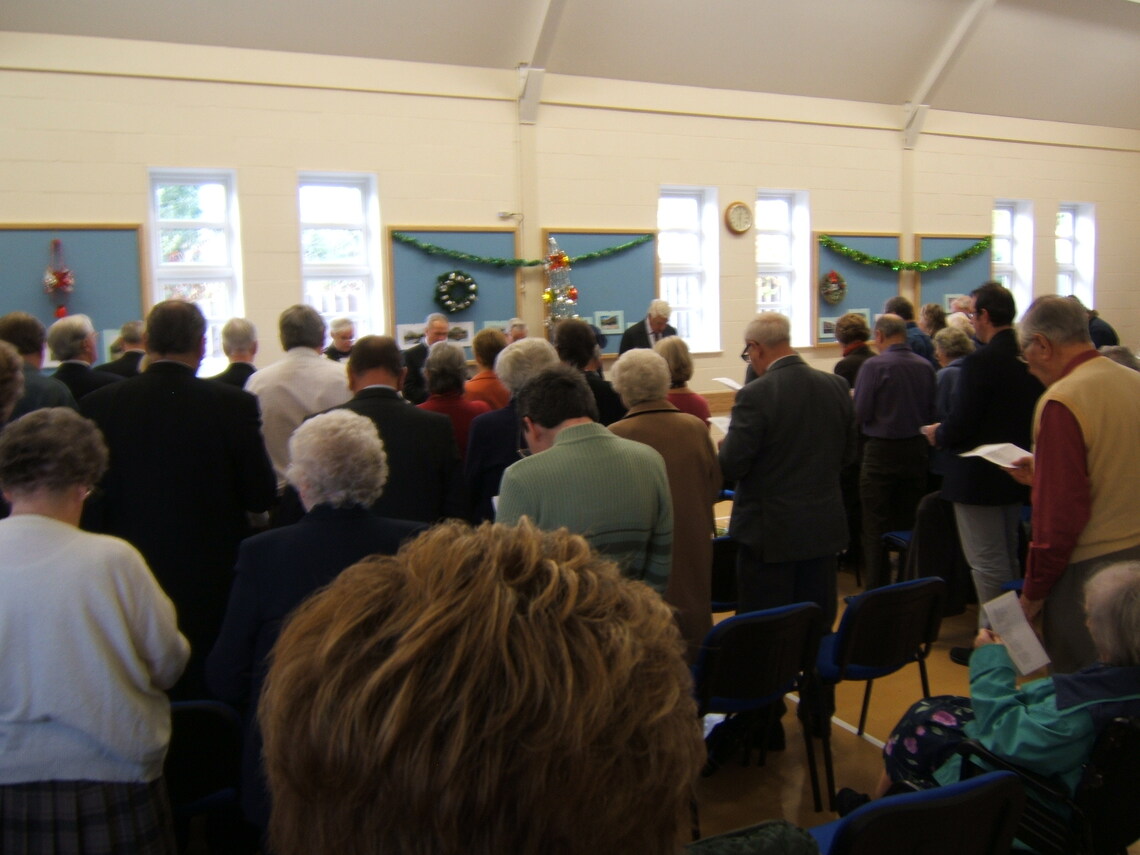 Events were held in November 2018 in the Memorial Hall to commemorate the end of the First World War in 1918
Please click here for full details